Programa de Lenguas
English for Renewable Energy - S1/2021
La comprensión de diversos materiales académicos y de divulgación científica son claves para que los profesionales puedan mantenerse actualizados. Este curso te brindará estrategias y herramientas para comprender materiales auténticos aún cuando tu nivel de inglés no sea avanzado. La temática de energías renovables permitirá que los estudiantes también se familiaricen con términos y conceptos clave relacionados a su área de estudio.
Carga: Self paced

Idioma: Inglés

Institucion: UTEC

Modalidad: Online

This course aims at:
-providing students with an opportunity to be exposed to a wide variety of authentic materials related to renewable energies.
-helping students to develop basic vocabulary connected to their field of study.
-promoting students metacognitive strategies when they are faced with a demanding text so as to maximize their learning outcomes.
-encouraging students to use strategies whenever information is not stated, has been missed or they do not know the meaning of a word.
-giving students opportunities to interact using the target language.
Habilidades y competencias a desarrollar
Develop reading strategies: skimming, scanning, guessing and predicting.
Grammatical competence
Sociolinguistic competence
Strategic competence
Discourse competence
Develop the 4 aspects of listening comprehension: Understanding isolated words, recognizing phrases, understanding clauses, understanding discourse.
Tipo de certificado de aprobación
Para aprobar este curso deberás:
– Alcanzar un 70% del progreso total del curso.
– Las actividades equivalen a un 70% del puntaje final.
– La pruebas equivalen a un 30% del puntaje final.
Perfil del
Participante
Los estudiantes deberán contar con al menos un nivel A2 del marco común europeo de referencia (CEFRL)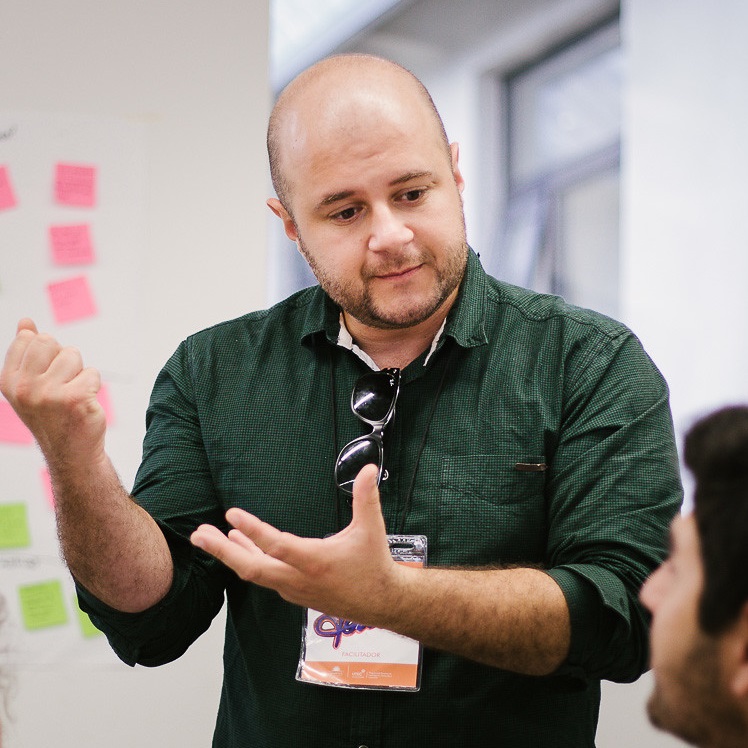 John Fontaine
Professor at UTEC
John Fontaine es profesor encargado en el departamento de programas especiales de la universidad tecnológica del uruguay (UTEC). Fontaine es egresado del instituto de profesores Artigas (I.P.A) y tiene un título de posgrado de la Universidad Católica del Uruguay en dificultades de aprendizaje. Fue invitado por la embajada de estados unidos a ser parte del programa International Visitors Leadership Program (IVLP) y ha participado en diversos programas y actividades con la universidad de lingüística aplicada de Tampere de Finlandia, la universidad de Wisconsin-Madison de Estados Unidos y la universidad de Alberta de Canadá. Actualmente lidera la convocatoria de estudiantes líderes de UTEC que participan en el programa University Innovation Fellows de la universidad de Stanford, desarrolla cursos online sobre inglés para la industria 4.0, inglés comercial, inglés para energías renovables, inteligencia artificial entre otros y dicta talleres presenciales en donde se focaliza el desarrollo de las llamadas habilidades del siglo XXI.
Este curso es parte del

Programa de Lenguas

de UTEC